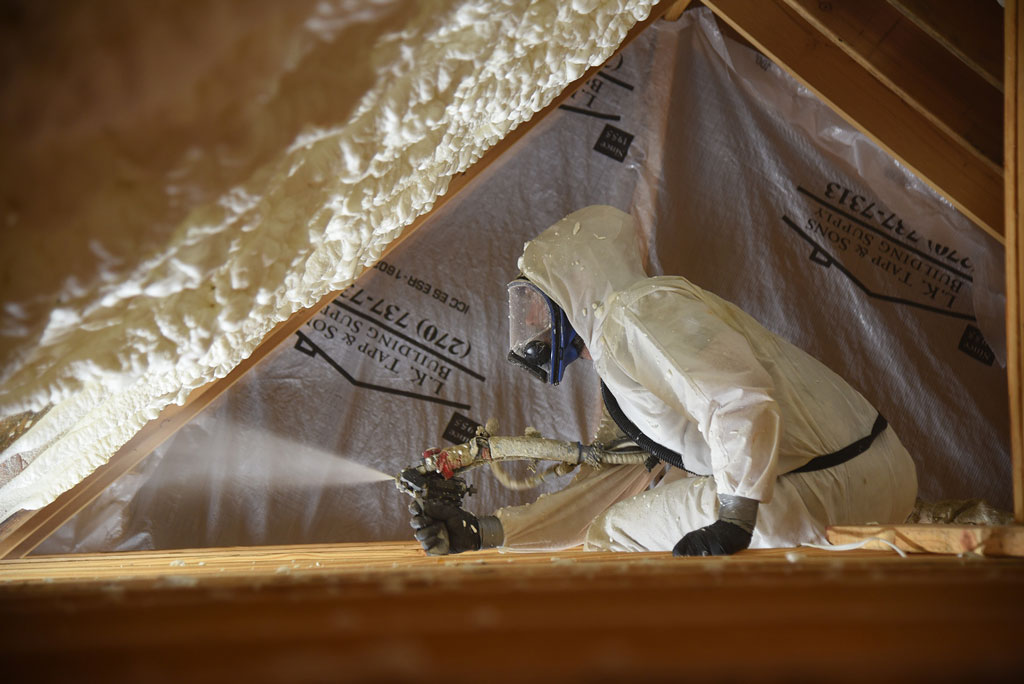 Upgrade your Insulation
---
We often hear from potential customers who have drafty homes or commercial properties that they feel like that is destined to be their reality until they leave that space.

Each and every time that we get to share that they are not in fact, stuck with poor insulation. Builders' Insulation can help remedy the situation.
Truth be told it is usually easier and less expensive to insulate a home or a commercial building that is being in the construction phase. Regardless of cost, there are times that retrofit insulation is needed—insulation can settle and loose its effectiveness over time. Even in the new building process, insulation can also be installed incorrectly by other contractors.
If that's what has happened, an upgrade is in order for your space.
Ways to tell that you are due for an insulation upgrade:
A very easy and quick way to tell if you are in need of an insulation upgrade is to go into your attic or crawl space for a visual inspection. Usually, you can tell pretty quickly if there is damage to the existing insulation. If you are not comfortable doing this, one of our professionals here at Builders' Insulation can do this for you.

We have a wide variety of insulation options, and we will help you select the insulation that is best for your property.
Below are some other tale tail signs that your home or commercial building may be due for an insulation upgrade.
Ice on the outside of your building
A quick way to tell if the insulation in your home isn't up to snuff, is to go outside and check your roof and siding for signs of ice build up. If you notice a large number of icicles or ice when you compare your home to the other homes in your neighborhood, your insulation might not be functioning properly.
Rising Energy Bills
Have your heating bills been steadily climbing upwards during the cold months? This could be a sign that your insulation is failing to keep the heat in. Did you know that when your insulation becomes ineffective and starts to let the cold air in, it'll create a suction effect that actually pulls the warm air out of the home. This causes your furnace to work overtime to heat your home. The harder your heater works, more costly your utility bill is.
Unwelcome pests
Pests love the warmth from insulation. When rodents like mice, squirrels and even snakes get into your home, they'll chew through the insulation, making themselves right at home. If you have had a recent infestation or noticed the presence of these types of pests around your attic or basement, check your insulation for damage. If you believe these pests have made your insulation their home, you should have it replaced.
Contact Builders' Insulation Today
If you have noticed any of these signs around your home, or you just want to have your home or commercial building looked at by a professional, get into contact with us!